VMware Pivotal App Suite

Pivotal's middleware platform used by developers and ops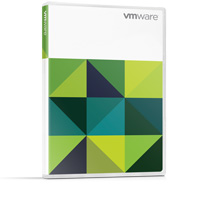 VMware Products
VMware Pivotal App Suite v2
Pivotal App Suite v2 Perpetual License (1 core)
- Note: Purchase of SnS is required!
#PV-APP-STE-C
Our Price: $900.00
Pivotal App Suite is Pivotal's middleware platform used by developers and ops to build and run cloud-scale custom applications.
Application Framework

Build more functionality in less time with Spring, the world's most popular application development framework.

Application Server

Run Java applications in Pivotal tc Server, a drop-in replacement for Apache Tomcat that includes Spring Insight monitoring and Redis and GemFire for session caching and data caching.

Message Broker

Speed up, scale out and integrate applications using Pivotal RabbitMQ, the popular message broker behind many popular online services.

Data Cache

Infuse applications with realtime data using Redis, an incredibly fast, flexible and easy to use data cache.

High Productivity

Use modular components that are familiar to your team and easily incorporated into app development projects.

PaaS-ready

Deploy with the confidence to later migrate to Pivotal CF, which incorporates many of the components in Pivotal App Suite.

Scalable

Grow your app infrastructure using lightweight, easily managed components that power some of the world's largest applications.

Flexible

Easily change deployment configurations as your needs change, thanks to Pivotal App Suite's flexible licensing model.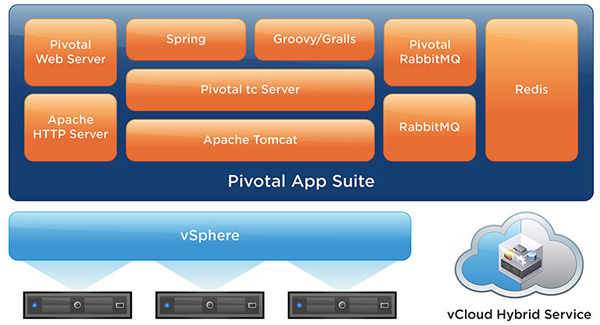 Pricing Notes:
Pricing and product availability subject to change without notice.
VMware Products
VMware Pivotal App Suite v2
Pivotal App Suite v2 Perpetual License (1 core)
- Note: Purchase of SnS is required!
#PV-APP-STE-C
Our Price: $900.00
Pivotal App Suite Perpetual License (1 core) Support and Subscription
Pivotal App Suite Perpetual License (1 core) Production Support/Subscription, 1 Year
#PV-APSTE-P-SSS-C
Our Price: $207.00
Pivotal App Suite v2 Perpetual License (1 core) + Support and Subscription
Pivotal App Suite v2 Term License (1 core) + Production Support/Subscription, 2 years
#PV-APP-STE-2P-TLSS-C
Our Price: $1,000.00
Pivotal App Suite v2 Perpetual License (1 core) Production Support and Subscription
Pivotal App Suite v2 Perpetual License (1 core) Production Support/Subscription, 1 Year
#PV-APP-STE-P-SSS-C
Our Price: $207.00
Pivotal App Suite v2 Perpetual License (1 core) Production Support/Subscription, 3 Year
#PV-APP-STE-3P-SSS-C
Our Price: $546.48