Software Defined Datacenter


Innovate freely in the clouds of your choice with the VMware software-defined digital foundation. Built on our industry-leading technologies, our approach brings together best-in-class virtualized compute, storage, and networking with comprehensive cloud management. Our common operating environment lets you rapidly run, manage, connect, and secure apps across data centers, clouds, and devices.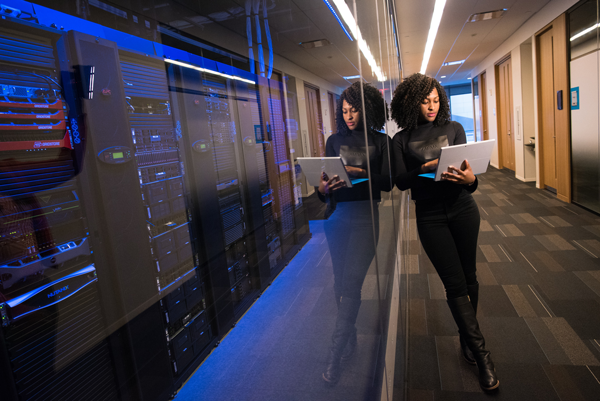 ---
Leverages a Fully Virtualized Infrastructure
The software-defined approach extends industry-leading vSphere virtualization beyond compute to network and storage, making data center services as easy and inexpensive to configure and manage as virtual machines. Dell EMC VxRack SDDC, a turnkey hyperconverged solution powered by VMware Cloud Foundation, is a fully integrated hardware and software rack-scale engineered system. Both seamlessly integrate with existing VMware ecosystem management solutions for streamlined deployment and management in VMware environments.
Delivered On a Flexible Mix of Private and Hybrid Clouds
Applications and services can be provisioned to run seamlessly on both on-premises private clouds and secure infrastructure-as-a-service (IaaS) platforms. You can utilize virtually any hardware, minimizing the need for specialized infrastructure.
Governed by a Comprehensive Cloud Management Platform
Unified, policy-driven technology automates and manages IT services across heterogeneous clouds. Unlike legacy solutions, the platform is purpose-built to orchestrate dynamic software-defined workloads.
Customer-Ready Software-Defined Data Center Solutions
VMware Cloud Foundation provides integrated cloud infrastructure (compute, storage, networking, and security) and cloud management services to run enterprise applications in both private and public environments.
Accelerating business demands are driving rapid digital transformation in organizations, including a push for business and IT to align around applications that deliver modern customer engagement. To keep up, IT needs to deliver digital infrastructure that supports the modern application anywhere. VMware empowers you to manage and run consistent infrastructure and operations across data centers and public clouds, delivering applications with the speed and agility to support business innovation and growth. VMware's solution is built on a software-defined hyperconverged infrastructure (HCI) architecture of natively integrated compute, network, and storage virtualization technologies, with self-driving operations and management. This innovative approach delivers a consistent operational model on any cloud.

Virtualized IT services and automated operations management drive new levels of resource utilization and staff productivity.

Policy-based configuration lets you deliver workloads in minutes, with resources that adjust automatically changing business demands.

Automated business continuity and virtualization-aware security provide exceptional uptime and control of resources.

Run both new and existing applications across multiple platforms and clouds, with instant delivery to any user on any desktop or mobile device.
---