VMware Workspace Suite

Seamless user experience, comprehensive management – Deliver virtual workspaces from the mobility and virtualization market leader.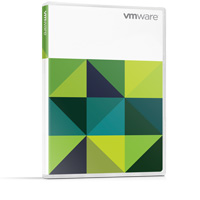 VMware Workspace™ Suite is licensed per user and available only as part of an Enterprise License Agreement from VMware. Customers should contact us for pricing and terms.
VMware Workspace™ Suite includes Horizon desktop virtualization, Workspace Portal and AirWatch mobile device management. VMware Workspace Suite combines application, device and data management with centralized identity management and policy enforcement to empower anytime, anywhere workers, transform workflows and simplify IT management.
What Workspace Suite Does
Simple, Seamless Anywhere Productivity Secure, single sign-on (SSO) access to Windows, web and SaaS apps are just one touch away on mobile devices as subscribed apps from the VMware Workspace Portal enterprise app store appear in the AirWatch app catalog. Get seamless single sign-on access to internal web apps and secure device enrollment process with a trusted means of 2-factor authentication, often eliminating the need for tokens.
Promote Secure Collaboration AirWatch Secure Content Locker with unique content publishing and collaboration features makes it simple to access the files you need from any device. The AirWatch self-service console is securely published with a single touch in the VMware Workspace Portal so files may be accessed from anywhere.
Future-Proof Application Delivery VMware Workspace Portal, AirWatch mobile device management and Horizon form an application delivery platform that can handle nearly any application today and in the future.
Enforce and Prove Compliance Administrators can design policies that keep access simple with common-sense enforcement based on the sensitivity of the application in combination with device, user, application and location policies.
Unified Platform to Grow and Manage in the Hybrid Cloud Meet the highest service level agreements while proactively monitoring usage patterns and performance metrics with our unified platform which monitors and automates resource management across private and public clouds with vRealize Automation and vRealize Operations Manager.
What's Included in the Suite
AirWatch Enterprise Mobility Management Manage all your mobile assets in one console.
VMware Horizon 6 Enterprise Edition Published applications and virtual desktops from a single integrated platform
AirWatch Secure Content Locker Collaborate Complete enterprise file sync and share with content distribution
VMware Workspace Portal Enterprise App Store, single sign-on, and policy enforcement for any app on any device
VMware Workspace™ Suite combines VMware Horizon®, AirWatch and VMware Workspace™ Portal for an enterprise mobility management platform.
AirWatch® Enterprise Mobility Management™
Mobile Device Management (MDM). View and manage all mobile devices from the central admin console. Enroll devices quickly, configure and update device settings over-the-air and secure mobile devices.
Mobile Application Management. Manage internal, public and purchased apps across employee-owned, corporate-owned and shared devices from one central console.
Bring Your Own Device (BYOD) Support. AirWatch supports Bring Your Own Device (BYOD) programs, with unprecedented device choice and support for the device ownership models you choose without compromising the security and management of your mobile fleet.
Mobile Browsing Management. Define and enforce secure browsing policies from the admin console and customize settings as needed.
AirWatch Multiuser Management. Meet enterprise security and management requirements for shared devices while providing the personalized experiences users demand.
Mobile Container Management. Separate corporate and personal data on devices, securing corporate resources and maintaining employee privacy. Standardize enterprise security and data loss prevention strategies across mobile devices through our flexible approach to containerization.
Horizon 6 Enterprise Edition
Desktops and Applications Delivered Through a Single Platform. Deliver virtual or remote desktops and applications through a single platform to streamline management, easily entitle end users and quickly deliver the Windows resources users need.
Central Image Management of Virtual, Physical and BYO Images.Centrally manage virtual, physical and BYO images to simplify operations, reduce costs and maintain compliance.
Closed-Loop Management and Automation. Consolidate control, automate delivery and protect user computing resources.
Optimized for the Software-Defined Data Center. Horizon 6 extends the power of virtualization with virtual compute, virtual storage, and virtual networking.
AirWatch Secure Content Locker
Enterprise-grade Security Policies and Data Loss Prevention. Authenticate users using AD/LDAP, Kerberos, token and certificate-based methods. Content is encrypted in-transit, in use and at-rest with AES 256-bit, FIPS 140-2 compliant encryption. Configure restrictions for advanced data loss prevention, including offline viewing, cut/copy/paste, printing and emailing along with 'open in' restrictions.
Flexible Content Storage in the Cloud or Existing Repositories. Get flexible content storage options for cloud, on premise and hybrid deployments.
Content Sharing, Editing, Feedback and Peer Collaboration. Allow users to share files and folders with internal and external stakeholders through the self-service portal. Promote collaboration with editing, annotation and commenting capabilities on shared files. Utilize the Outlook plugin to minimize clicks for end users and for email attachment security.
Content Dashboard and Analytics with Complete Audit Trails.View content inventory at the organization, file or device level with real-time content dashboards.
Workspace Portal
Customizable Enterprise App Store.Offer self-service access to thousands of apps including web/SAML, remote Windows apps, packaged Windows app delivery and hosted desktops that integrate directly with the AirWatch catalog on mobile devices.
Subscriber Lifecycle Management. Provision and de-provision users and entitlements by workspace users and groups or AD groups with full Active Directory integration.
Cross-Device, Any Device, User Experience.Deliver a consumer-like experience for the enterprise with customizable HTML5 portal that supports any desktop or device.
Dynamic Access Policies and Single Sign-On (SSO). Enforce security and access policies on AirWatch enrolled mobile devices and users with single user identity across all apps and services.
Compliance Reporting and Analytics. Understand license consumption and produce compliance audit information with user engagement and app usage reporting.