VMware vSphere Hypervisor

Install VMware vSphere® Hypervisor on your own or with guided help. Then create your own virtual machines.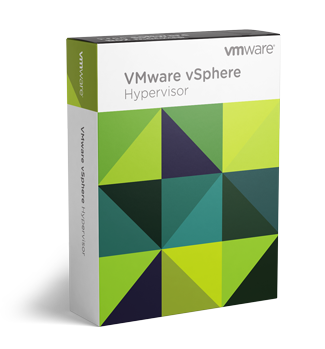 Contact us for free download!
VMware vSphere® Hypervisor is a free bare-metal hypervisor that virtualizes servers so you can consolidate your applications on less hardware.
---
What is a vSphere Hypervisor?
vSphere Hypervisor is a bare-metal hypervisor that virtualizes servers; allowing you to consolidate your applications while saving time and money managing your IT infrastructure. Our free vSphere Hypervisor is built on the world's smallest and most robust architecture: VMware vSphere ESXi, which sets the industry standard for reliability, performance, and support.
---
What vSphere Hypervisor Does
Built-in VM Management
Create and provision your virtual machines in minutes.
Advanced Memory Resourcing
Overcommit memory resources and perform page sharing and compression to optimize performance.
Efficient Storage Allocation
Allocate your storage resources beyond the actual capacity of the physical storage.
Driver Hardening
Ensure optimal performance and high reliability through partnerships with independent hardware vendors.
---
Technical Specifications
| | CPU | Memory | Network |
| --- | --- | --- | --- |
| Technical Minimum | Single socket with two cores. | 4 GB | Single 1 GbE network adapter |
| Recommended Minimum | Dual socket with four or more cores per CPU | 8 GB or more | Dual 1 GbE network adapters |
---
Installation
Easily install vSphere Hypervisor on your own or with some guided help. If you're looking for a do-it-yourself approach, just download the installer, accept the end-user license agreement, and select which local drive you want to install it on.
Creating Virtual Machines
Once you've installed vSphere Hypervisor, there are three ways to create virtual machines:
Use VMware vCenter Converter to transfer existing servers into virtual machines or import existing VMware and third-party virtual machine images.
Create virtual machines from scratch by specifying the number of CPUs, the amount of memory, and the disks and network interfaces you need. Then load the operating system from ISO images or a boot disk.
Import a virtual appliance. There are hundreds to choose from on the VMware Solution Exchange.
Configuration
Once you've installed or imported your virtual machines, you'll need to configure them. Refer to the installation and configuration video within resources to get started.
Need support? You can now purchase Per Incident Support for VMware vSphere Hypervisor.
Upgrading to VMware vSphere
Moving up to a paid vSphere lets you further optimize your IT infrastructure. You'll be able to:
Pool computing and storage resources across multiple physical hosts.
Have centralized management of multiple hosts through VMware vCenter Server.
Deliver improved service levels and operational efficiency.
Perform live migration of virtual machines.
Take advantage of automatic load balancing, business continuity, and advanced backup and restore capabilities for your virtual machines.
---