VMware Integrated OpenStack

Enables IT administrators to easily deploy and manage a production grade OpenStack on top of their VMware infrastructure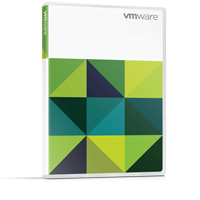 VMware Products
VMware Integrated OpenStack
VMware Integrated OpenStack - Data Center Edition
#VR-OSTACK4-C
Our Price: $995.00
VMware Integrated OpenStack - Data Center Edition - Add-on (per CPU) for VMware vRealize Suite
* Valid vRealize Suite license required.
#VR-OSTACK4-AD-C
Our Price: $495.00
More pricing below, click here!
Overview:
Boost Developer Productivity with Open APIs
VMware Integrated OpenStack is a VMware-supported OpenStack distribution that makes it easy for IT to run an enterprise-grade OpenStack cloud on top of VMware virtualization technologies. Boost developer productivity by providing developers with simple, standard and vendor-neutral OpenStack API access to VMware infrastructure.
VMware Integrated OpenStack
Discover why organizations deploy their OpenStack cloud with VMware.
Driving the next generation of telco architecture
"Building the combination of cool new carrier requirements with rock hard, enterprise grade capabilities of the VMware stack: VMware Integrated OpenStack", Pat Gelsinger, VMware's CEO at VMworld Europe
---
Tech Specs:
NSX-V Components

Additional CPU, RAM and disk space is required for NSX-V components if they are deployed with Integrated OpenStack.

VMs: 4
CPUs: 16
RAM: 24 GB
Disk space: 120 GB

(Note: Does not include optional Edge requirements.)

Software

For NSX-V deployments:

vSphere VC 6.0 Enterprise Plus or higher
ESXi host Version 5.5 Update 2 and higher

Deployment Modes

VMware Integrated OpenStack offers two deployment modes. High Availability (HA) and Compact Mode. Please refer to the VMware Integrated OpenStack Installation Guide for sizing specifics for each deployment option.
Features:
Ocata-based OpenStack Distribution
Take advantage of the latest upstream functionality using the most recent OpenStack release.
Integrated Container Orchestration and Management Support
Run containerized applications in production on top of OpenStack with multi-tenancy and persistent volumes.
Streamlined OpenStack Deployment
Deploy a standard OpenStack cloud in 20 minutes on top of VMware SDDC. VMware Integrated OpenStack is easily deployed with an OVA file using the VMware vSphere Web Client. Perform patching and upgrades with minimal disruption.
Best-of-Breed Infrastructure
Leverage VMware SDCC to take advantage of advanced enterprise and production-ready features and capabilities delivered by VMware vSphere, VMware NSX and VMware vSAN. Experience benefits such as improved security, high availability, simplified maintenance and disaster recovery.
Integrated Operations and Management
Out-of-the-box vRealize Operations, vRealize Log Insight and vRealize Automation integrations for streamlined operations such as health checks, troubleshooting and capacity management, as well as governance and control with user management, role-based access control (RBAC), quotas and more.
Advanced NFV Capabilities
Advanced features and capabilities targeted at communications service providers looking to build an NFV cloud based on Integrated OpenStack Carrier Edition.
Pricing Notes:
Pricing and product availability subject to change without notice.
VMware Products
VMware Integrated OpenStack
VMware Integrated OpenStack - Data Center Edition
#VR-OSTACK4-C
Our Price: $995.00
VMware Integrated OpenStack - Data Center Edition - Add-on (per CPU) for VMware vRealize Suite
* Valid vRealize Suite license required.
#VR-OSTACK4-AD-C
Our Price: $495.00
VMware Integrated OpenStack Production Support and Subscription
VMware Integrated OpenStack Production Support/Subscription, 1 Year
#VR-OSTACK4-P-SSS-C
Our Price: $249.00
VMware Integrated OpenStack Production Support/Subscription, 3 Years
#VR-OSTACK4-3P-SSS-C
Our Price: $657.36